We've written about the future of offices and malls before; now the trends are unfolding. Many multifamily conversion projects are popping up in former office and hotel spaces.
To understand what's happening, it's important to consider the broader context of commercial real estate as the country continues to cope with the economic impact of the pandemic. Support from both government and banks have kept CRE prices from falling far. In fact, they fell far less than after the 2008 crisis before beginning to rise again. Foreclosures also remained close to previous levels, the Wall Street Journal reports.
Much of this is thanks to efforts from the federal government to specifically support landlords. Additionally, banks averted foreclosures by going easy on delinquent property owners.
However, a nationwide affordable housing crisis, compounded by skyrocketing lumber costs and income loss during the pandemic, has created unprecedented housing demand. And where there is demand, there is opportunity.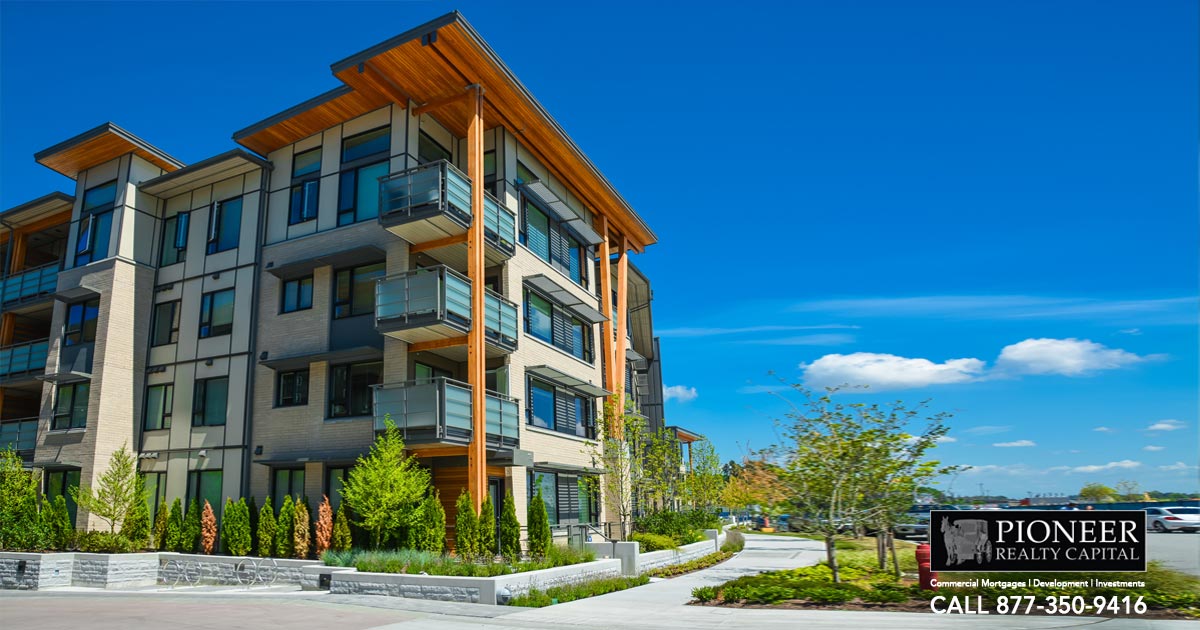 Government Funding Available for Multifamily Conversions
In addition to assistance for landlords, local, state, and federal governments are rolling out proposals to support CRE developers and investors.
In New York, for example, the NY Daily News reports that Gov. Cuomo has drafted a bill to assist with converting hotels and office buildings into apartments. The bill specifies a contained area of New York City where this is permitted, and also limits the size of the buildings that can be converted (under 150 rooms).
Statewide, the Housing Our Neighbors with Dignity Act would allow New York state to purchase financially distressed hotels and commercial offices to convert into apartments and sell or lease to affordable housing nonprofits. These buildings would be focused on housing homeless and low-income tenants.
Nationally, these movements align with President Biden's policy goals. Working families need affordable housing, and eliminating exclusionary zones and renovating offices and hotels helps meet that need.
Funds for these projects are readily available from both state and federal government. The question is: which commercial buildings make for the best conversions?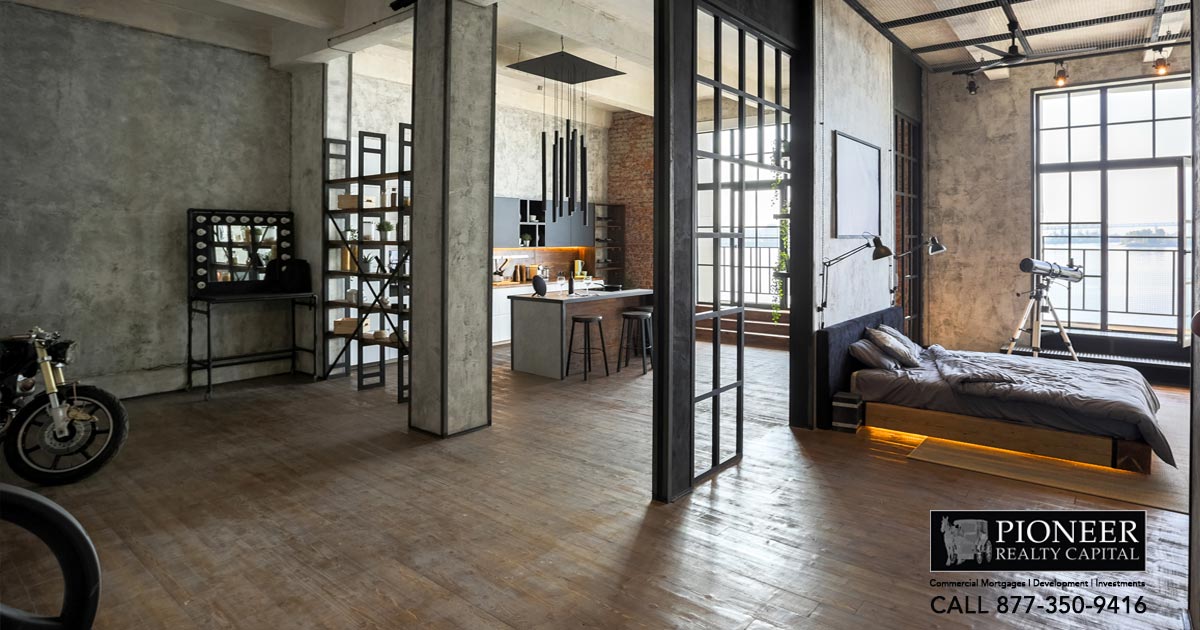 Multifamily Opportunities in Offices
Look hard enough, and you'll find conflicting reports on the future of offices. Some say that Americans miss sharing office space with coworkers and desire in-person comradery. Others point out that large swaths of employees are prepared to quit if their companies require them to return to the office full-time.
Forbes says the office is dead. Business Wire contends that demand is rising. Who should commercial real estate investors trust?
Outside of office debates, most forecasters agree that remote work is here to stay. The pandemic accelerated a digital transformation in business that was already well underway pre-2020. As a result, we can safely assume that while the office may never completely go out of style, its era of highest demand may be over.
So, what do we do with the historic amount of vacant office space available now? Many investors and developers are turning their attention to an area of critical need: housing.
Most offices are located in housing-scarce cities, creating opportunity. After overcoming hurdles such as expense, real estate developers like John E. Akridge in D.C. are successfully converting office spaces and warehouses into apartments.
These conversions aren't always easy. Office layouts and plumbing don't naturally lend themselves to housing development. However, empty real estate isn't good for anyone. With a need as great as the U.S.'s to house workers and even the homeless, policy-makers are stepping in to sway developers with generous bill drafts.
Still, for those interested in housing conversions, there may be an easier answer.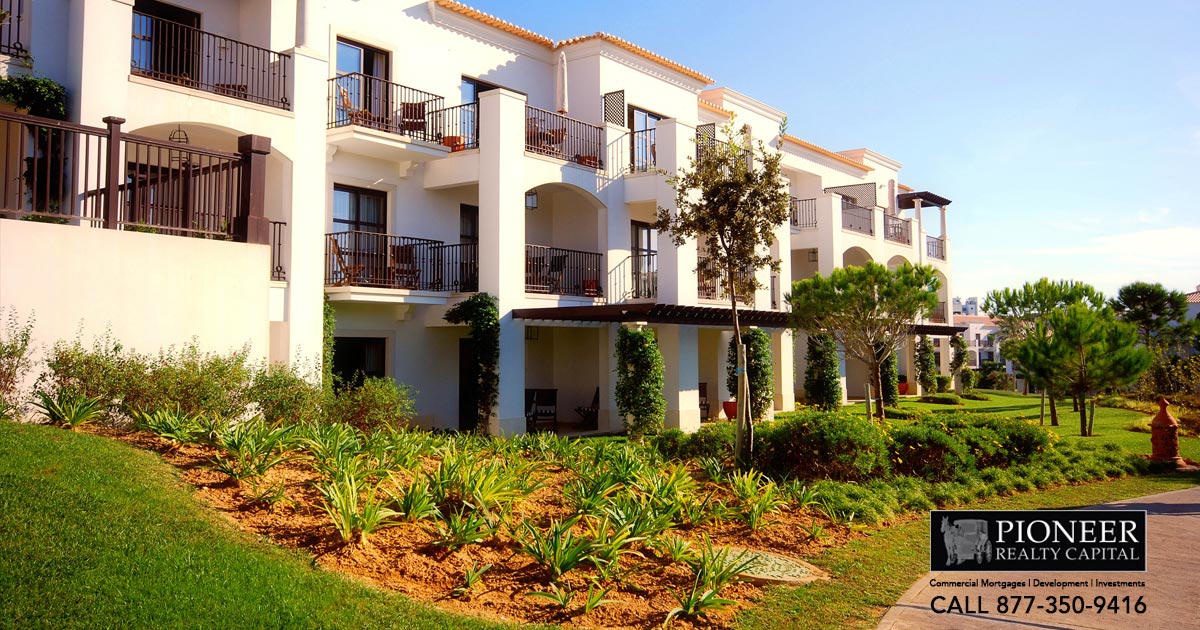 Hotel-to-Multifamily Conversions on the Rise