We can't seem to go a day without seeing a 'work from home' or 'remote work' headline, and CEOs are taking note. As companies assess their spending in the midst of the COVID-19 pandemic, it appears that office real estate is in for its own exodus.
Or is it?
Businesses may be pleasantly surprised to find that their employees can work from home and stay productive, but just because something is possible doesn't mean it's desirable. A recent survey actually found that only 12% of U.S. workers want to work from home full-time.
Overwhelmingly, the survey suggests that people want to return to the office, albeit with safety measures in place. They miss connecting with colleagues face-to-face and feel less productive and satisfied when working from home. People want in-person collaboration, training, and mentorship. At the end of the day, humans are social beings.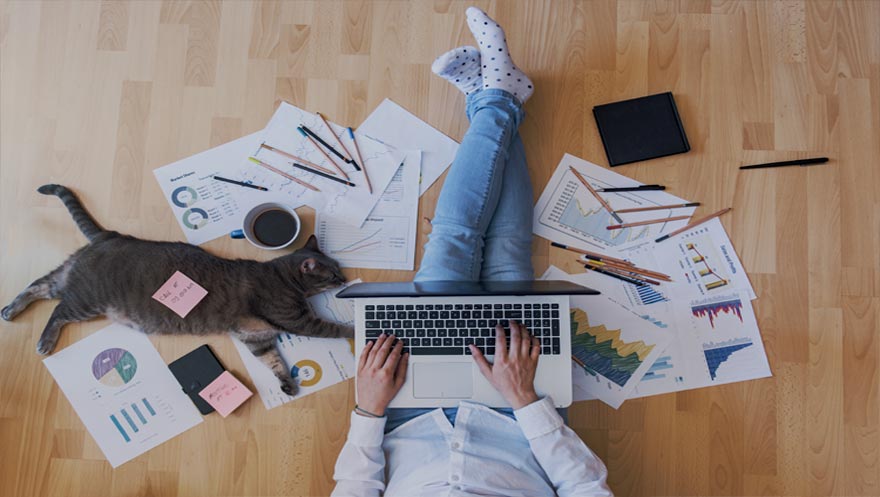 Is Remote Work Really a Threat to Office Space?
Besides workers' desire to interact in-person, the supporting evidence for work-from-home productivity is unconvincing. While many companies did experience a productivity pickup in March and April, prompting companies like Twitter to announce that employees never have to return to the office, things have more recently taken a turn.
After just a few months, the magic of remote work seems to have worn off. In July, enterprise productivity across the U.S. dropped 14%. Twitter's CEO may soon be kicking himself.
This bodes well for office investors, who up until now have been told to prepare for the worst. If remote work's productivity doesn't measure up, office space demand will resume. Those prepared to offer safe working spaces in the wake of COVID-19 will be best positioned to advance their commercial real estate goals.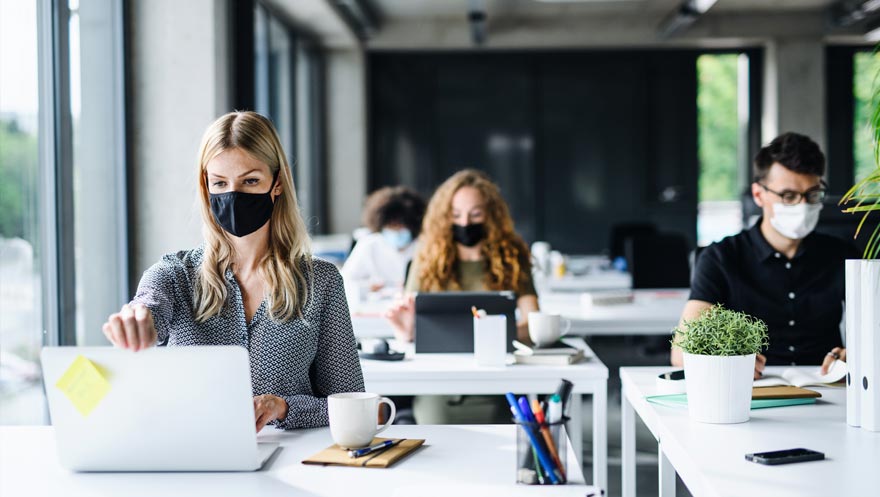 How to Succeed in Office CRE Post-COVID
People want to return to work, and they want to do so safely. Businesses are responding. Eighty-one percent of CFOs surveyed by PwC said their company plans to implement new workplace safety measures and requirements when they transition back to on-site work.
For those in commercial real estate, that means investing in office upgrades that improve safety by reducing the potential for viral transmission at the office. Well-designed and safe offices attract talent and help set an organization's culture. Create safe spaces to socialize and work, and tenants will come.
Here's what that looks like: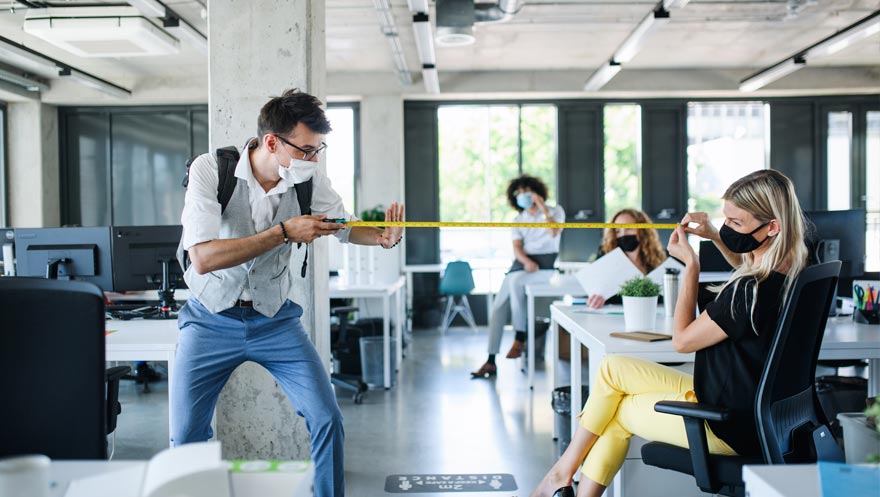 1. Distancing
Designing and arranging office spaces that allow occupants to remain six feet apart is the new challenge.
For already occupied buildings, rearranging or exchanging furniture is an obvious first step. Offices are trading conference room tables for individual, spaced-out desks and using signage to direct foot traffic in one-way flows to reduce interactions in narrow hallways. Occupied/unoccupied indicators like those found in bathrooms can help workers know whether it's safe to enter confined spaces like closets, storerooms, or break rooms. Workstation dividers are increasing in popularity, and personal lockers may become a norm.
Empty buildings are in an even better position to implement distancing in workspace design. Investors and property managers should look into working with designers like Six Feet Office to create attractive, safe offices.
Ultimately, the concept of 'maximum occupancy' is changing. There's only so much space in a building to spread people apart in. There's a chance that not everyone will return to the office full-time, but the good news is that businesses will likely still buy and lease spaces for meetings, collaborative work, and employees who simply work better in an office setting.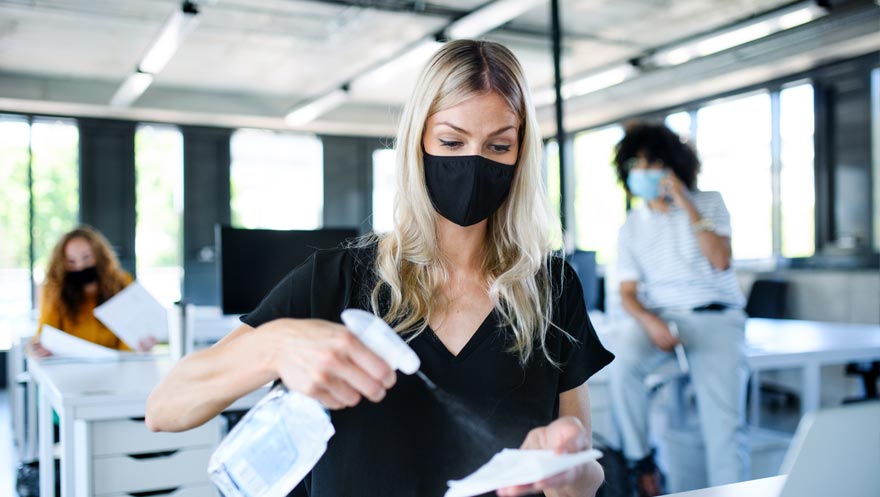 2. Cleaning and disinfecting
In addition to distancing, workers want clean workspaces. This means easy-to-clean, hard surfaces will become prevalent in offices in the months and years to come. In particular, high-touch surfaces like tables, doorknobs, light switches, handles, desks, etc. need to be easy to clean.
The CDC offers guidance on cleaning and disinfecting, noting that wooden surfaces aren't as easily disinfected as metal or plastic ones. Copper, bronze, and brass may be especially unfriendly for disease transmission, so consider swapping doorknobs, handles, and buttons to these materials where possible.
Increased expectation and need for cleaning and disinfecting may require adjustments in supply storage and maintenance budgets. A number of cleaning services have risen to the challenge presented by COVID-19. Wise property managers will enlist the help of these experienced professionals.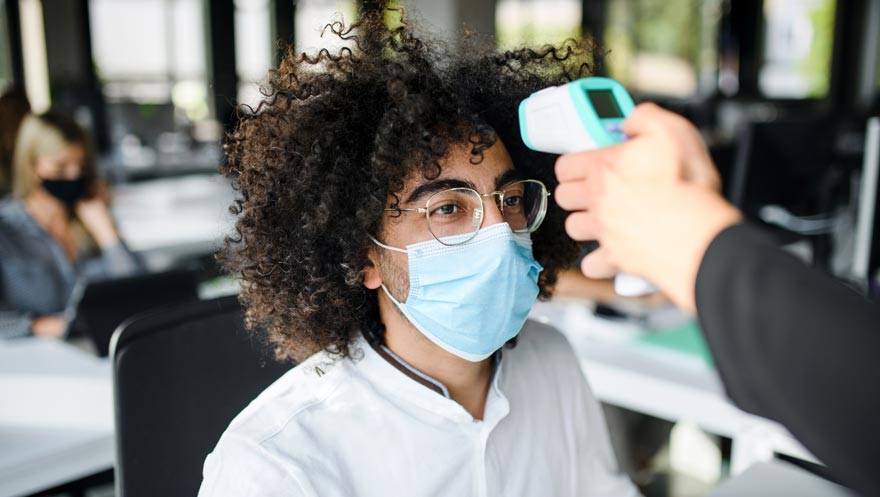 3. Other exposure reduction methods
Distancing and cleaning are baseline expectations in the COVID era, but may not be enough for the most diligent business leaders. Temperature checks are already common in schools and many offices. PPE and sanitizer stations adorn the entry to nearly every grocery store. Touchless doors, elevators, trash cans, and sinks are in high demand.
Big investments also include medical grade air filtration and repurposing of outdoor spaces into meeting or collaboration areas.
Innovative solutions that increase safety position an office space as forward-thinking, making it more attractive for talented Millennials and Gen Z workers. This is something commercial real estate tenants will be looking for.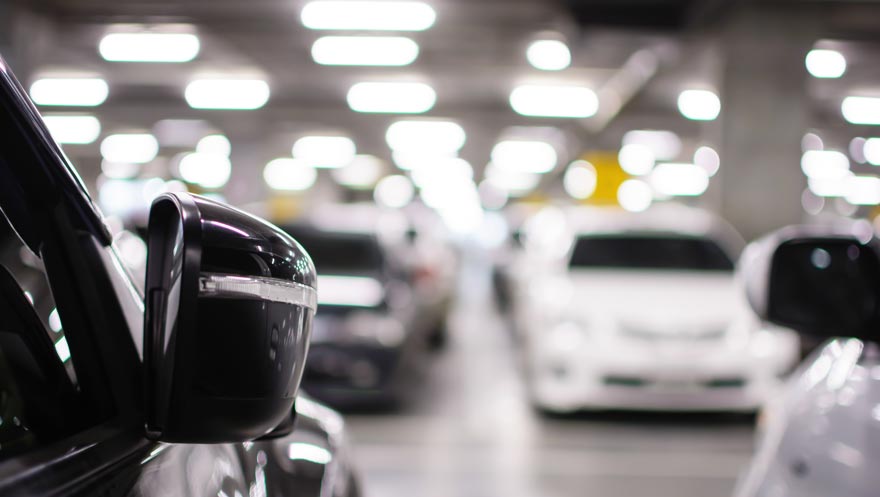 4. Parking
This may be a surprising consideration, but it's worth attention. Not long ago, we talked about rideshare and the future of parking lots in commercial real estate. As rideshare became more affordable than parking in some cities, investments in better drop-off and pick-up zones and even repurposing lots entirely were on the rise.
Now, the script is flipped.
Both Uber and Lyft have laid off staff as the pandemic lead to fewer ride requests. They have also worked hard to respond to driver demands for safety. Rideshare, however, rarely affords proper social distancing. This means private vehicles are poised to rise again.
And rise they will. After an initial drop in demand as unemployment soared, automakers ramped up production when their sales rose in June. Private cars will likely remain a preferred form of transport for those who can afford it, as both rideshare and public transportation now carry increased risk. As a result, commercial real estate office developers need to make sure there's plenty of parking to accommodate workers.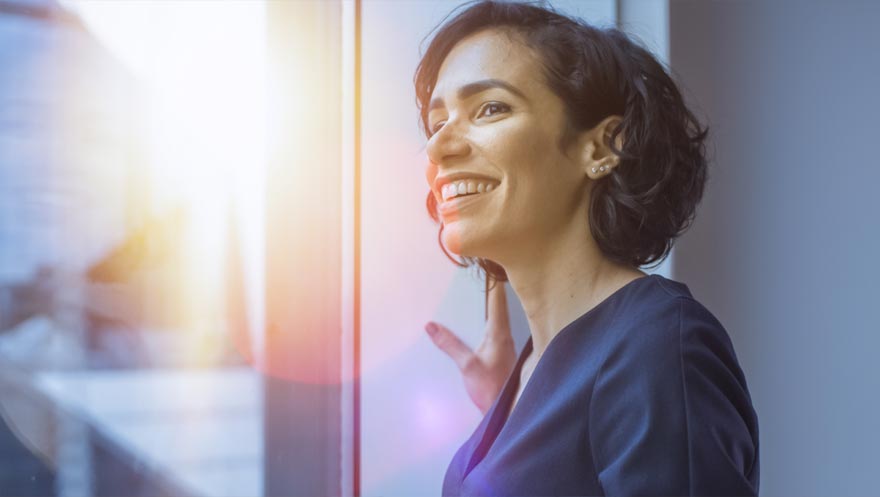 The Future of CRE Office Spaces
Some think that cities will lose their shine as remote work allows people to move to more affordable locations, but COVID shutdowns won't last forever. The art, culture, and talent found in cities will bloom again in the New Norm, and people eager to get out of the house will also be eager to work with colleagues face-to-face again, safely. They already are.
Invest in smart office improvements, and occupancy will return.
While companies may be putting off office space decisions for the moment, underwriting standards and credit spreads are adjusting to meet the times. Reach out to us here at Pioneer Realty Capital to learn more.
What is the best financing or refinancing for your commercial real estate? Whether Borrowing, Investing or Owning, Get Experience in Your Corner.
When considering late-cycle CRE investment, it's important to have knowledgeable advisors on your side. Experienced professionals such as those at Pioneer Realty Capital offer advisory, crowdfunding, and a network of over 790 capital partners to create creative, cost effective solutions. To find answers to your CRE investment or financing questions, reach out today.