COVID-19 drastically affected the financial landscape worldwide. The effects have rippled through every industry, including commercial real estate (CRE). Long-struggling malls and retail stores have taken an especially devastating blow.
Between social distancing and consumers cutting discretionary spending, malls simply can't catch a break. Without loan restructuring and innovative solutions to keep retail stores afloat, malls could become a thing of the past.
To predict the future of malls and commercial real estate, it's important to examine how we got here.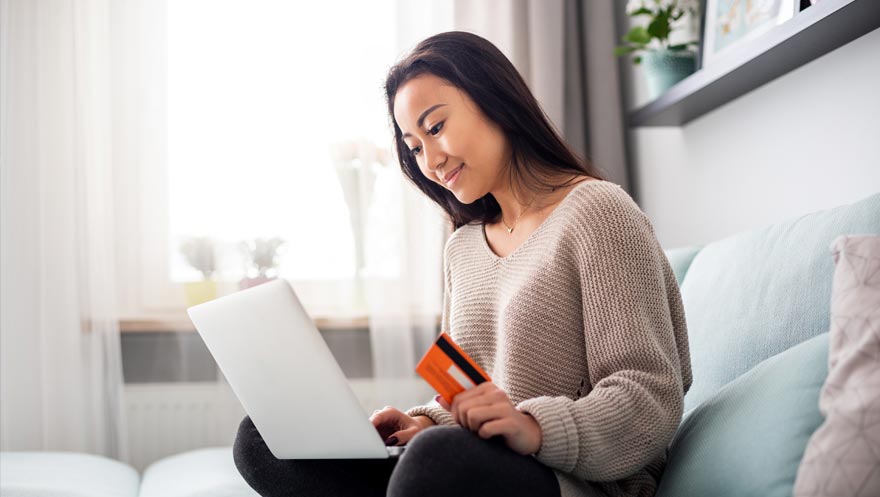 Ecommerce: The Original Retail CRE Challenge
In February, the COVID-19 pandemic was mere weeks away from taking hold in the U.S. At the time, retail management company Vend boiled the Ecommerce vs. retail race down to purchase type. "Consumers are making more convenience purchases online," Francesca Nicasio wrote, "but they're still making their luxury and experiential purchases in person."
Indeed, retail CRE investors had been closely tracking the growing popularity of Ecommerce. Online sales were predicted to grow from $1.3 trillion in 2014 to $4.5 trillion in 2021, and that was before the pandemic. In response, some CRE investors moved away from retail. Hedge funds found CRE bundles with a high proportion of mall loans and bet against them.
Then came the pandemic.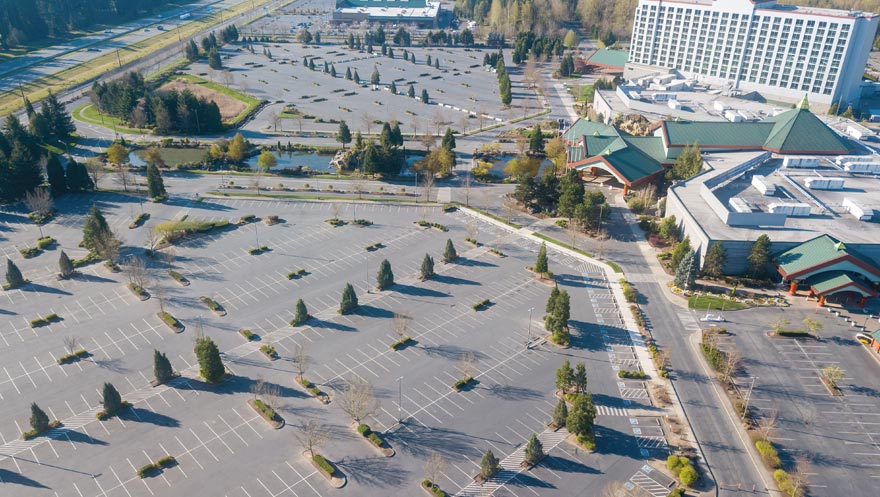 COVID-19 Doubled Down on Malls
As stay-at-home orders went into effect, more consumers began shopping online. Meanwhile, retail stores and malls were ordered to shut their doors. Within weeks, major mall retailers like JC Penney, Macy's, and Nordstrom were reporting dangerous losses. JC Penney filed bankruptcy. Mall tenants are failing to pay their rents. Starbucks plans to move most of its mall locations to buildings suitable for drive-thru service.
Over 50% of department stores, which represent about 60% of the anchor space within malls today, are predicted to close by 2021. Losing anchor space tenants is especially worrisome for malls. Co-tenancy clauses mean smaller retailers like apparel stores can ask for rent relief or break leases if anchor spaces are unoccupied. The result could be a waterfall of emptying mall spaces.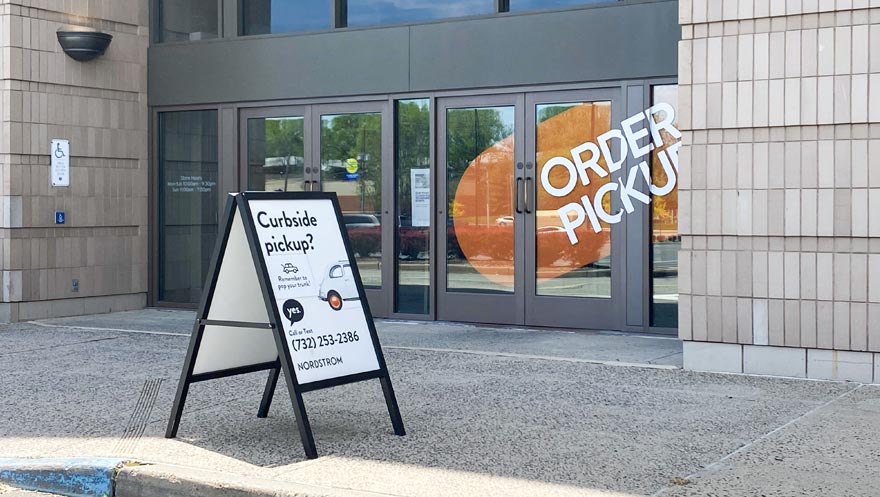 What CRE Investors Need to Know About Malls
Is all hope lost for malls when it comes to CRE investing? Not necessarily.
Right now, malls are at risk of defaulting on their loans. As JSTOR Daily explains, many mall loans are packaged into a CMBS, or commercial mortgage-backed security. A CMBS is often divided into pieces, or tranches. Tranches are sold to banks and pension funds in a securitization process.
These CMBS loans are used as collateral in case of a default. If malls default on their loans, the CMBS values drop. Bank and pension fund losses can mount in this case, and then liquidity in the CRE debt market may freeze.
Roughly $1 trillion in debt today is tied to shopping malls (out of $3.66 trillion in total CRE debt). As a result, mall default risk means overall financial sector risk. The Treasury and Federal Reserve have stepped in, but more help is needed. The Fed has been urged to "include private-label CMBS in the Term Asset-Backed Securities Loan Facility (TALF), a government program created in 2008 to boost credit lending by issuing asset-backed securities." As Jennifer Shea explains:
"In other words, the Federal Reserve gave loans to the issuers of securities backed by auto loans, credit card loans, residential mortgage servicing advances, student loans, and Small Business Administration loans; then, the New York Fed created a special-purpose vehicle to buy those assets, with the goal being to increase liquidity in the securitization markets. In April, the Fed complied, and included commercial mortgages in the list of eligible underlying credit for asset-backed securities."
This is some reason for hope, but ultimately malls will need to repay their loans. The retail sector had the highest CMBS delinquency rate in May. Can they restructure and avoid default? Maybe: their ability to repay is critical to the success of that strategy.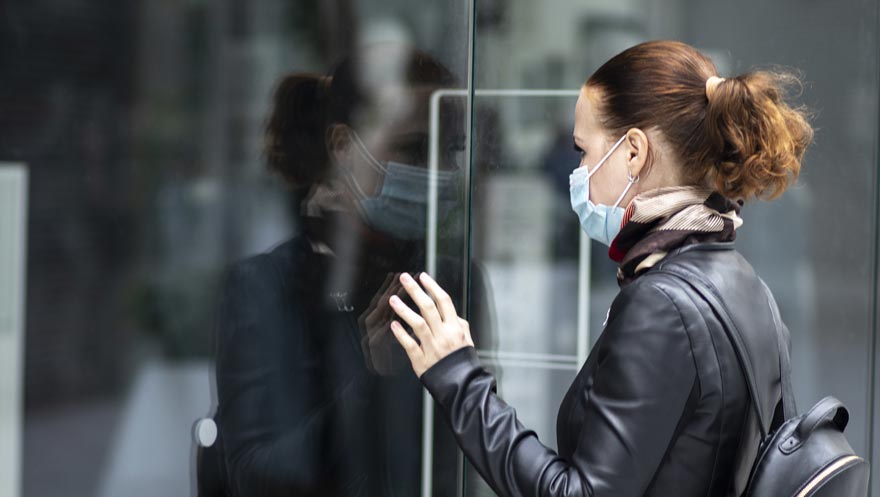 Future Outlook for Malls and Commercial Real Estate
In early May, a survey by data analytics company Prequin found that only 34% of alternatives investors would avoid investing in retail-focused real estate projects because of COVID-19. That leaves an optimistic majority.
For large malls with lenders willing to invest in updates, the outlook isn't all bleak. Consumers are still relatively comfortable shopping in grocery stores, pharmacies, big-box stores, and even small businesses. Transferring that comfort to malls is within reach.
Masking, distancing, and occupancy policies can help people feel safe. So can handwashing and water bottle filling stations in the place of water fountains. Touchless doors and elevators will be key. Food court seating may need to be better spaced. And while large clothing retailers are hurting, referring back to pre-COVID insights may be of service.
Luxury and experiences still have value. Before the pandemic, malls were expanding to include innovative ideas like pop-up stores and retail technology. Opportunities not just to shop and dine, but to exercise, recreate, worship, enjoy entertainment, and get healthcare and/or daycare became a part of the mall experience. This diversification of mall offerings gave some malls the upper hand in weathering the current storm.
Malls that can address shoppers' pre-pandemic barriers, such as traffic, limited parking, and crowds will fare better. Adapting curbside pickup models and giving stores separate entrances can also help address common concerns. Mobile apps can show potential visitors real-time mall occupancy and allow people to set appointments to visit stores and pick up food from the food court, or have it delivered.
Whatever happens, it's likely that surviving malls will need to lower their rents. If that happens, locally-owned retailers, which tend to do better at customer engagement, may become more prominent fixtures. Residential or even office spaces may even be a part of malls in the future.
When One Door Closes, Another Opens
Small malls, and malls without lenders prepared to invest in innovation, may not be so lucky. Regional malls may disappear. However, out of the old can come something new. Before COVID-19 turned the world upside-down, many malls were converted into warehouses to meet the growing Ecommerce demand. That trend will likely continue.
For the truly creative, it's worth noting that the loss of small malls often means the loss of a community's "town square." Re-envisioning the future of town squares may open up new doors for innovative project developers and investors alike.
While loan restructuring is the favored course for many, it only works if malls can repay their loans. That will depend completely on their ability to adapt in our rapidly changing world. For CRE investors open to innovation, opportunities are always on the horizon.
What is the best financing or refinancing for your commercial real estate? Whether Borrowing, Investing or Owning, Get Experience in Your Corner.
When considering CRE financing or investment, it's important to have knowledgeable advisors on your side. Experienced professionals such as those at Pioneer Realty Capital offer advisory, crowdfunding, and a network of over 790 capital partners to create creative, cost effective solutions. To find answers to your CRE investment or financing questions, reach out today.
Building wealth and security through commercial real estate now made easier than ever!