Not long ago, we wrote about how the commercial real estate industry can harness emerging technologies. Automation, artificial intelligence, and communication technology dominated industry developments at the time. Today, however, subscription-based platforms in CRE are opening new doors for finance professionals.
The subscription economy grew over 300% from 2012 to 2018, and it's still growing. It's predicted that by 2023, 75% of organizations selling directly to consumers will offer subscription services. The success of this model creates opportunities for business leaders, investors, and subscribers.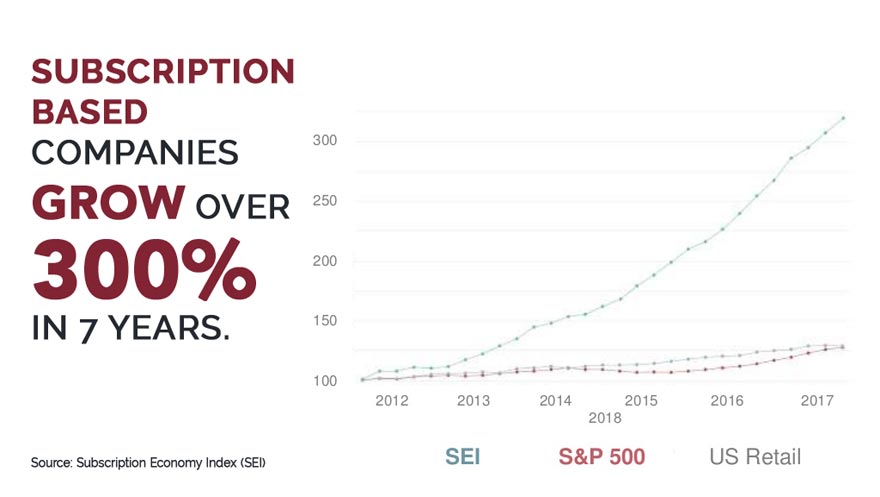 Why Are Subscription-Based Platforms Successful?
Subscription-based platforms are software systems that customers pay a recurring fee to use or access. You likely subscribe to a few platforms for things like movie streaming, website hosting, or finance news.
The rising popularity in subscription-based platforms is attributed to a few factors. In the beginning, software companies realized they could attract more customers with lower monthly/annual payments compared to the historically large, up-front costs of buying software outright. Then, they could continue to generate revenue from subscriptions even after the software's original cost had been paid for and use that revenue to continually improve and update their product.
Convenience for the customer also plays a major role. Customers are willing to remain subscribed as long as the platform is constantly improving and delivering value. In the past, you might buy a software program for hundreds or thousands of dollars. When a new version of the software came out and/or the old version was phased out of support, you'd have to go buy the updated version, spending hundreds or thousands again. With subscription-based platforms and cloud technology, updates are automatic: no visit to the store or additional purchase required.
Subscription-based platforms make costs more palatable with weekly, monthly, or annual subscription charges. At first, tech companies dominated the subscription-based platform space. Today, however, advances in technology have made it possible for nearly every industry to enjoy the benefits of these platforms, including commercial real estate.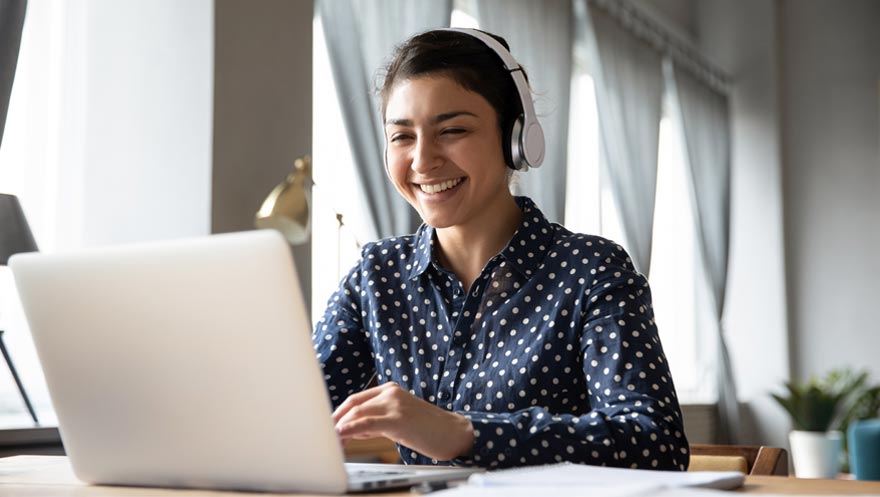 CRE Subscription-Based Platforms for Education
The talent deficit and lack of diversity in CRE are issues the industry is working to tackle. Though strides have been made to close some gaps, there remains work to be done.
One of the ways finance professionals have tried to lower hurdles for people interested in CRE is by providing education. In fact, Pioneer Realty Capital launched the Commercial Real Estate Finance School last year with that exact goal.
However, like the early days of software purchasing, the up-front costs of such schools are often prohibitive for prospective students. This isn't just true for CRE education; educational programs from all industries can unintentionally deter interested parties by requiring the full cost of courses before granting access.
Subscription-based platforms offer a solution; providing access for a monthly or annual fee much lower than the total cost of the program. Pioneer Realty Capital originally offered a pay-as-you-go option for our PRC School of Commercial Real Estate Finance, but we've now fully transitioned to a subscription-based on demand program with a fixed, low $39.95 monthly cost. This makes knowledge about commercial real estate investing more accessible, inviting new, more diverse talent to the industry. You can subscribe here.