It wasn't long ago that commercial real estate (CRE) was an unquestionably male-dominated field. While men continue to hold the lion's share of leadership positions in CRE today, the scales are noticeably beginning to budge. Slowly but surely, women are entering the industry and bringing change with them.
Changing Trends
Today, more women fill senior vice president, managing director, and partner positions in CRE than ever before. While the C-suite (CEO, CFO, COO, and CIO positions) remains stubbornly male, the number of women with direct reports is steadily rising.
This has resulted in increased satisfaction among women in CRE with regards to their career success. In fact, while few women report a desire to find themselves in the C-suite, interest in senior vice president and other senior roles is high.
The interest is justified; with more women in leadership roles, the culture of CRE workspaces is changing. Seeing a woman at the table is no longer surprising, and in fact has been noted by many leaders to be a benefit.
What's more, with the known talent deficit in CRE, it's hard to ignore that there are more women graduating from college in recent years than men. Staying male-focused makes an already small talent pool even smaller; CRE employers would be wise to cast a wider, gender-diverse net.
When we talk industry disruption, these are the kinds of changes leading the shift. With the known movements and advancements of the current CRE market, it's important to get as many perspectives and solution sources as possible. Keeping up with the times means staying innovative, something diversity encourages.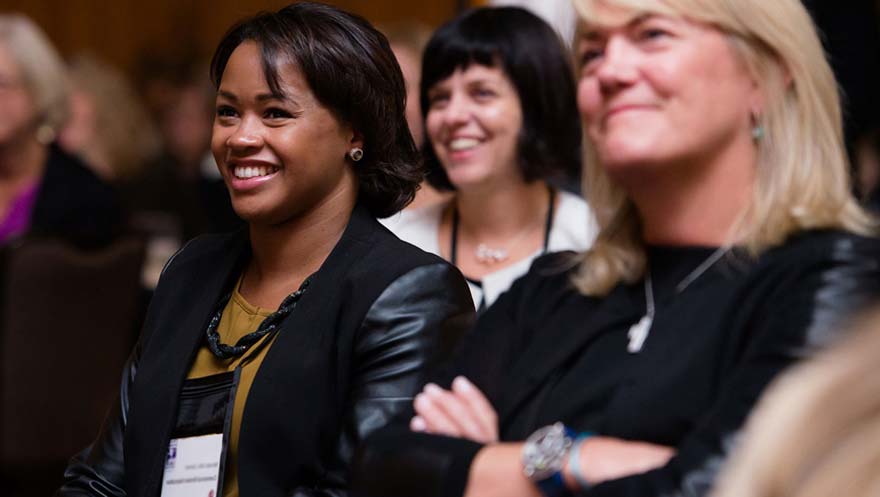 Commercial Real Estate Women (CREW)
Perhaps one of the organizations putting the most work into increasing gender diversity in CRE is CREW—Commercial Real Estate Women.
Founded in 1989, CREW consists of more than 75 markets worldwide. They operate on four pillars: a business network, leadership skills development, research, and career outreach. With over 11,000 members in chapters all over the globe, the organization is empowering women in CRE to move upward and also reaching out to high school and college students interested in a CRE career.
From educational school visits, shadowing opportunities, and competitive mock-development challenges to scholarships, CREW is determined to see more gender diversity and inclusion in the industry.
And it seems to be working.
Strength in Diversity
For an industry well-informed about the importance of a diverse portfolio, it sure did take a while to diversify the workforce.
Which is a shame, considering that McKinsey & Company found that companies in the top quartile for gender diversity are 15% more likely to have financial returns above their respective national industry medians. Clearly, gender diversity increases ROI. McKinsey has responded to this research—which was motivated by a recognition of lack of gender diversity in the workplace—by offering trainings specifically designed to move women on their teams into senior and partner positions.
Workforce diversity and inclusion are key drivers of innovation and business growth. Women in particular provide specific skills and talents: they are five times more likely than men to adopt a new technology at work. With all the new CRE technologies rolling out and on the horizon, that's really important!
Ernst & Young gets it—they offer sponsorship and mentoring on their teams, matching women in their ranks with more senior managers, as well as hold staff trainings on unconscious bias.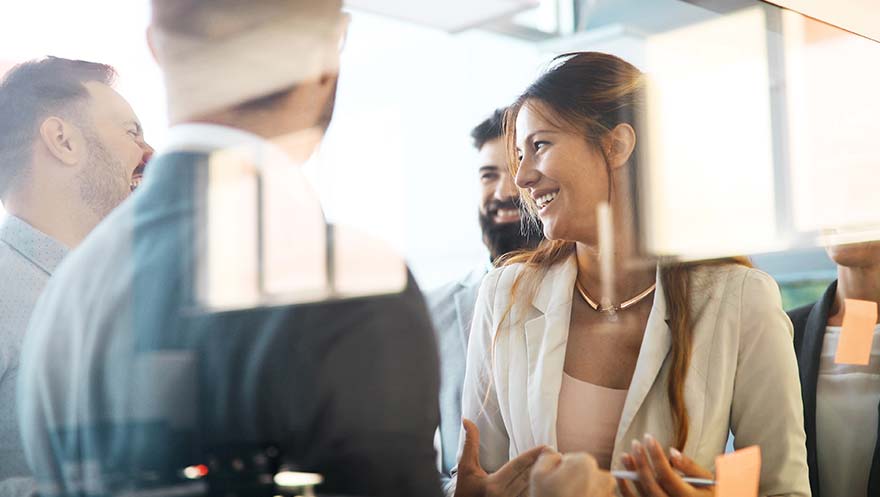 Beyond Gender
When discussing women in CRE, the temptation exists to quantify what exactly women bring to the table that men do not. Many point out women's tendency—whether born from nature or nurture—to be better collaborators, listeners, and interpreters of others' actions and words. These qualities lend themselves to the kind of many-balls-in-the-air management and inclusive decision making that CRE requires.
If CRE requires these "feminine" qualities, however, how did the industry survive so long without women?
The reality is much more nuanced. While women may have had (and still have) a tougher time breaking into the industry, at the end of the day, success can be found with hard work, a willingness to learn, attention to detail, and determination to make it happen—regardless of gender. It's the job of CRE employers to recognize that women are as capable of doing the work as men.
Commercial real estate women have a thirst for leadership, and strong leadership takes vision. Vision isn't just about bringing new ideas (from a new "gender representative") to the table. It's about having the intellectual endurance to see things through to the end, no matter how complex things get. It's about seeing networks and contacts as leverageable resources, maintaining relationships long-term knowing that, one day, small efforts now can translate into big results later.
Women are credited with being caring and nurturing—and many are—but the changes happening already in CRE due to women's presence isn't all intentional. For many conference rooms, simply having a woman present refocuses the "boys' club" away from personal anecdotes and back onto the task at hand. Diversity in the room is a reminder