Millennials are now the largest generation in the workforce. They're also the generation most open to "gig work."
Gig work was once understood to refer to dog walkers and seasonal jobs, but times have changed. Freelancers, independent contractors, and consultants make up a growing portion of the professional field.
With 57 million workers in the U.S. gig economy, it's no surprise that office cultures—and buildings—are changing. What does this mean for commercial real estate investors?
To find out, we need to understand what this shift in work culture looks like.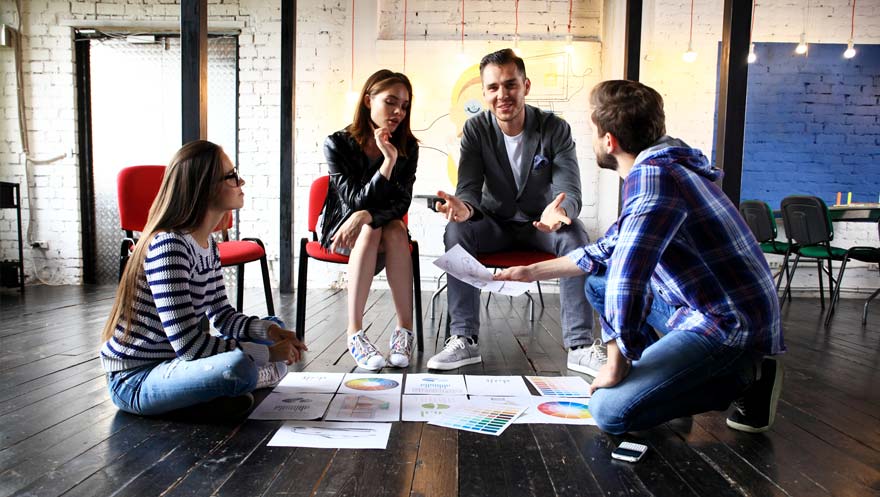 Accommodating Remote Workers in Traditional Offices
Many gig workers do not need to be physically present in an organization's office Monday through Friday, from 9 to 5. Instead, they complete their work remotely, perhaps only coming into the office occasionally for meetings, reports, or simply to maintain an in-person connection with employees who work regular hours at the office.
This reduced demand for desks, chairs, and space can be exciting for organizations on a budget. However, having remote workers means an increased demand for current technology and fast internet speeds. Smooth operations depend on accommodating remote workers as they collaborate and submit work from afar. From digital data storage to videoconferencing, the cost and space necessary to stay on top of technology cannot be ignored.
This is in addition, of course, to accommodating full-time, on-site workers. For those who remain in the building, smart buildings capable of predicting and preventing problems that would affect productivity, such as maintenance issues, are a growing demand.
Another consideration to keep in mind is that millennials increasingly prefer to live in cities. Organizations requiring remote workers to be present in the office at least on occasion should be conveniently located to accommodate that preference. All of these considerations must be weighed to make informed office real estate investment decisions.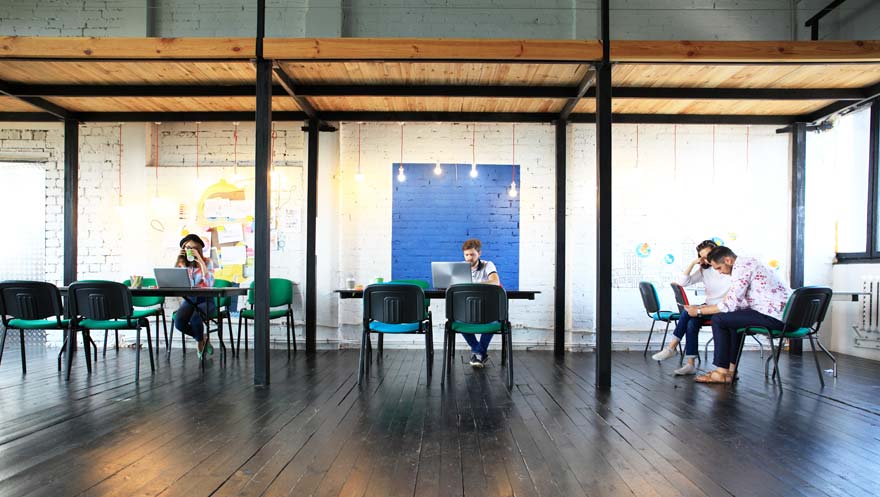 Coworking Spaces for Remote Workers
This may come as a surprise to some, but many remote workers do not work from home. A growing number prefer secure and connected workspaces where they can schedule meetings with their clients and network with other professionals in their area. These places are called coworking spaces, and have meeting rooms, desks, collaborative areas, and even kitchens and break rooms accessible through subscriptions or day passes.
It may sound a lot like going to an office—but if a client or employer's office is a two hour commute away, a neighborhood coworking space is much more attractive. Some remote workers also travel often enough to need to seek out these office-like spaces wherever they roam. It's typically more affordable and flexible than leasing a traditional office space, with all the desired perks.
Many remote workers also aren't off-site employees, but business owners and contractors. These independent professionals often find that coworking spaces make more sense for their business than traditional offices. Their demand is producing change. In fact, seven of the top 10 cities worldwide for coworking growth are in the U.S., and three of those are in Texas! (The Texas cities are Austin, Dallas, and Houston.)
Coworking spaces are even being used for networking events, such as the Palm Beach Startup Week at coworking space Venture X. Regardless of business niche, creating strong professional networks is important. Coworking spaces offer this, and the resulting demand for them is fueling growth.
Obviously, coworking is a growing trend. It's understandable, then, that its construction and management needs have grabbed the attention of many CRE investors.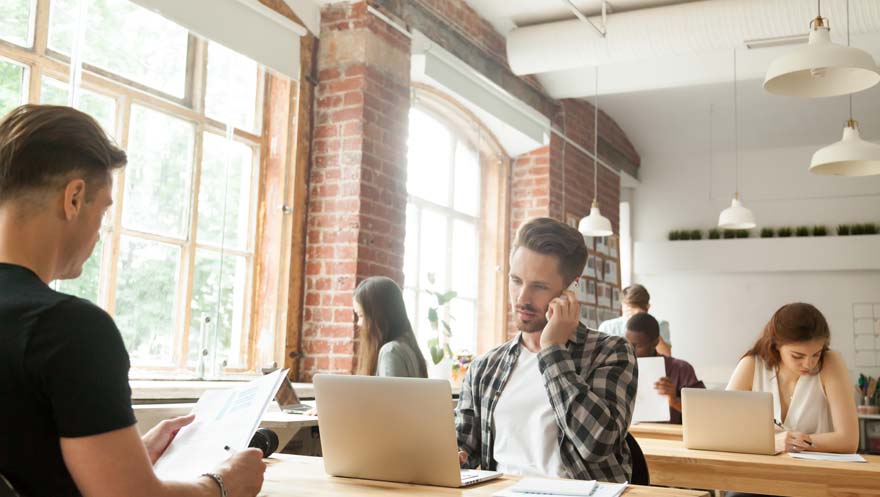 Two Approaches to Developing Coworking Spaces
Developing coworking spaces follows a well-worn commercial real estate path: adapt existing space, or build a new one.
Newly built coworking spaces make up 65.3% of worldwide coworking growth, but building isn't always an option in space-starved urban areas where they are most in demand.
Diversifying the use of existing spaces to include coworking increases both occupancy rate and profitability. This can mean renovating unused buildings and even old factories. For locations in desirable urban environments, creating a flexible coworking space that accommodates many markets and niches means having a property that can withstand market shifts and rise in value over time.
In this way, coworking spaces actually improve the city around them, providing space for innovation to flourish and grow. By attracting workers on the cutting-edge of problem solving and technology, coworking spaces stimulate economic population growth and nurture professional community networks.<