The hospitality industry has been particularly hard-hit by the COVID-19 pandemic. Travel restrictions, stay-at-home orders, and budget cuts across business sectors all contributed to the sector seeing 40% of all excess unemployment. The need for relief seems clear.
Requests for support only serve to underscore the gravity of the situation. Foodservice organizations insist that broad bills like the HEALS Act aren't enough to support restaurants, which employ 10% of the U.S. workforce. As a result, the National Restaurant Association introduced the RESTAURANTS Act to congress in June. The act would provide $120 billion in stimulus relief specifically to restaurants.
Meanwhile, hotels are fighting their own battles. They've furloughed tens of thousands of employees and are weathering single-digit occupancy levels. In April, more than 75% of the nation's hotel rooms were empty. In response to the CARES Act, the American Hotel and Lodging Association acknowledged in a statement that the legislation was "a significant step," but that "improvements can be made to better support employees and the small businesses that support them."
If the need for stimulus is so clear, what's the holdup?
Barriers to Stimulus Relief
The largest barrier to relief is mounting federal debt. "Since March 1, Treasury borrowing has risen by more than $3 trillion," the Peter G. Peterson Foundation reports. Most of this debt is in the form of Treasury bills, and borrowing is projected to continue. While supporting individuals and businesses affected by COVID-19 is necessary, we can't ignore the country's financial situation.
For those outside of the hospitality industry, it may appear as if the necessary relief has already been provided. The CARES Act provided $2 trillion, including $500 billion in forgivable loans to be used for payroll, rent, mortgage, and utilities.
However, there are barriers to fully leveraging existing relief. The CARES Act requires that 75% of forgivable PPP loans be used for payroll. With payroll for restaurants typically running closer to 25-40% of expenses, the gaps in relief coverage are clear. As a result, 80% of independent restaurants aren't sure they'll survive COVID-19. This includes 500,000 businesses and 11 million employees.
The hospitality industry also has high costs associated with expenses not covered by the existing stimulus relief. Debt service and real estate taxes for hotels, for example. Restaurants can be left at a disadvantage since loans are tied to their average monthly payroll. Additionally, many hotels and restaurants have franchise or third-party business structures that don't cleanly fit with the CARES Act details.
Hotels are projected to lose 50% of 2020 revenue. Hotels support 1 in 25 American jobs, and 8 in 10 hotels laid off employees this year. Though 15,000 hotel properties have been made available to the Department of Health and Human Services for emergency and health-care workers, without true stimulus relief the economic toll will only worsen.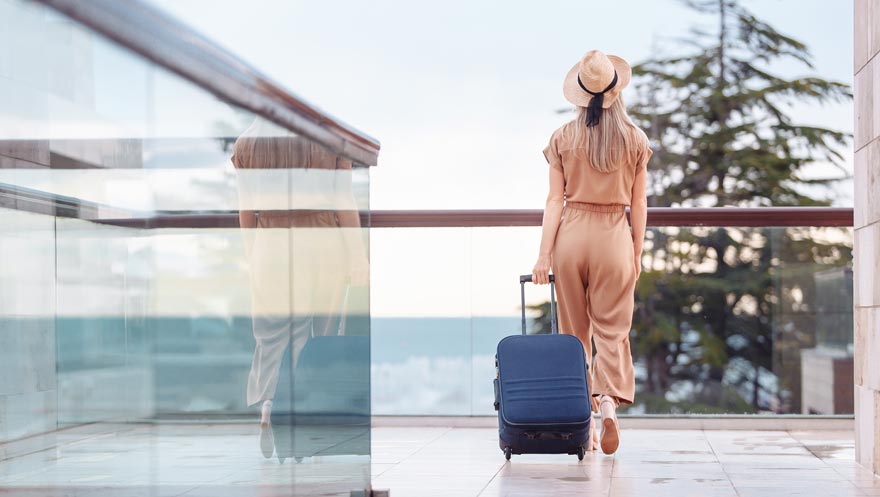 What Will it Take to Stimulate Hospitality?
"[The CARES Act is] definitely a lifeline," AHLA CEO Chip Rogers said in an interview with Skift. "Calling it a stimulus package, I wouldn't agree with that. Hoteliers are in survival mode right now and, at some point, we'll need an actual stimulus package."
Rogers isn't the only person who feels this way. Hospitality executives have insisted that it could take anywhere from $112 to $300 billion in directed relief to keep hotels, restaurants, and other travel- and leisure-dependent businesses afloat. The CARES Act caps support at 250% of a business's average monthly payroll. The AHLA says it needs to be closer to 800% to save jobs.
Under the shadow of federal debt, however, additional measures may have to make up the difference. To this end, a number of alternative forms of relief have been proposed.