In 2012 a new app launched that allowed people seeking a ride to connect with a driver in their area willing to give one. By 2018, taxis in most major cities had become nearly obsolete. After witnessing that, it's understandable that some would wonder whether Airbnb poses a threat to hotels and the hospitality industry. The business structure seems similar on the surface: people seeking travel accommodations get connected to homeowners with room to spare. The similarities, however, end there.
Business as Usual
Numbers don't lie: statista.com reports that after hotel occupancy rates dropped in 2008 and 2009 during the economic recession, they've enjoyed a steady upward climb since. Despite Airbnb's launch in 2011, hotel occupancy climbed every year from 2008 to 2015. A drop of just 0.1% in 2016 was quickly recovered the following year.
Why? One theory stands out above the rest: business travelers. Boasting amenities such as printers, meeting rooms, 24-hr staff, and on-site dining, hotels far outpace the average Airbnb for business travelers. Even if the next generation of executives turns out to be more comfortable handing the company credit card information over to Airbnb, the bottom line is that hotels are more predictable and more accommodating. Additionally, with the increasing popularity of remote work, the market for hotel guests is slated to simply keep growing.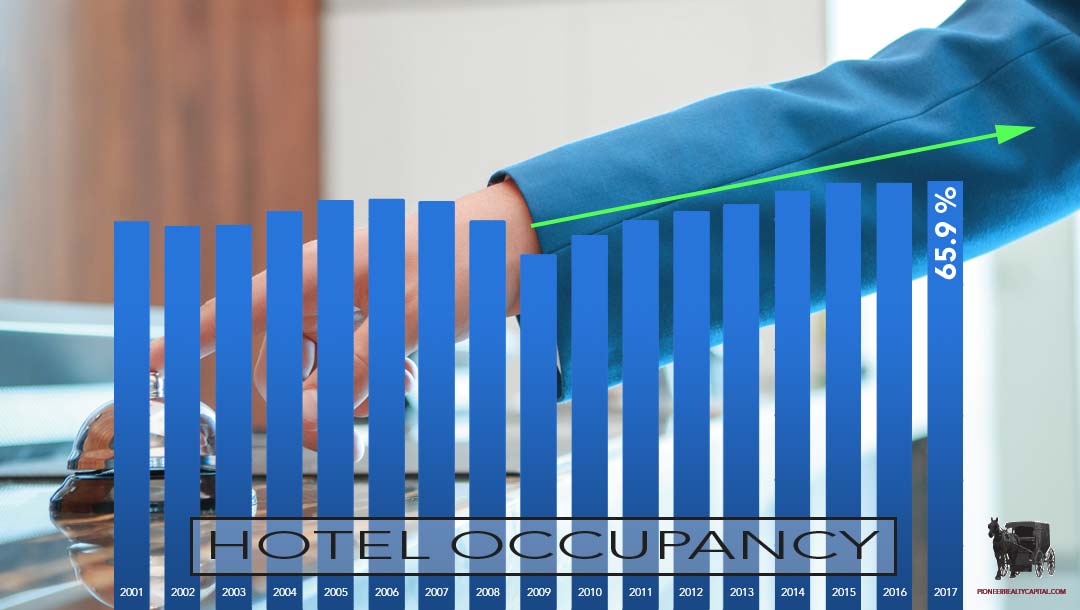 Hotel occupancy rates dropped in 2008 and 2009 during the economic recession, but they've enjoyed a steady upward climb since. Hotel occupancy rates from 2001 to 2017 show steady growth despite the launch of Airbnb in 2011.
The Value of Hospitality
If you ask guests what keeps them coming back to hotels, you'll hear one answer again and again: customer service. Nothing quite resonates with people as much as friendly interaction with staff who are happy to help. Airbnb often comes up short on this measure. After all, the average host doesn't hire a staff to be available for a guest's every need. And while a host may always try to be available, it's difficult to compete with hotels that likely have a rotating team providing attention all day and night.
This service also extends to the amenities enabled by having a staff. Most Airbnbs do not have attached restaurants, spas, or business and fitness centers. A traveler who is looking to be productive rather than get "the local experience" by walking around town will want to return to a place with consistency, where they know their needs can be met just a few steps away from their room.
Predictability Over Popularity
Airbnb may be growing in popularity, but hotels will always have predictability on their side. Airbnb rentals are as unique as their owners, and guest experiences vary widely. Hotels, on the other hand, have generally spent decades perfecting and streamlining everything from ambiance to check-in and check-out procedures. They can also be counted on for at least two more things beyond service: location and safety.
For many travelers in an unfamiliar place, the familiarity of a hotel room offers a sense of safety for their trip. In-room safes, security cameras, and dedicated staff further contribute to this important detail. Additionally, hotels are generally located at the center of city activity, so that travelers do not have to go far to get to convention centers and attractions. Airbnbs, on the other hand, tend to form a ring around the city center because they are in residential areas. This distance can be off-putting for guests, as they can feel removed from the places they want to be. Add in the lack of safes, security guards, and cameras, and it's understandable that some guests would feel hesitant to leave valuables behind in their rooms.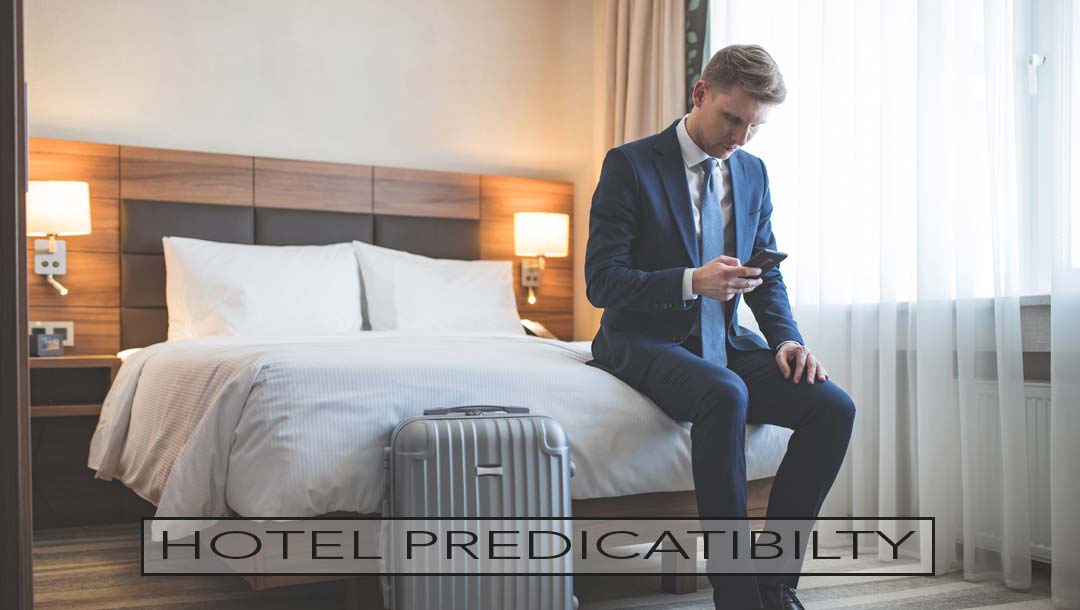 Travelers choose service, experience, predictability, and safety of hotels.
Hospitality Doesn't Sleep
Hotels have been around for a long time and are not new to competition. While Airbnb inspires much excitement, the reality is that no business can survive without challenge and innovation. One thing that hotel chains launched long before Airbnb remains a strength that keeps them ahead: clubs and reward programs. Guests and companies who buy into programs that promise lower rates for future stays are unlikely to spend travel money on the odd Airbnb. But that's not all hotels will need to do to stay ahead, and they know it.
Boutique hotels, such as Hyatt Hotel's "Andaz" brand offers, are the most recent response to leisure travelers looking for a more personal experience. Pairing smaller buildings with all the expected amenities of a standard hotel, and perhaps yoga, meditation, or wine tasting experiences sprinkled in, hotel chains are predictably stepping up to the challenge of Airbnb and taking advantage of the opportunity to grow and reach more of the traveler market. Combine this with political discussion in some cities citing Airbnb as the cause of skyrocketing long-term rental rates, and it's not a far stretch to imagine former Airbnb guests opting for accommodations where taxes benefit residents and their stay doesn't push locals out.
Hospitality Remains a Safe Investment.
So, what does this mean for the potential hotel investor? That it's a great idea, of course! Hotels have existed for hundreds of years, surviving depressions and recessions; Airbnb is simply the most recent challenge being overcome with the grace expected of the hospitality industry. If you are interested in investing in hospitality, reach out today to Pioneer Realty Capital.